Free Shipping
Free shipping on all orders over £20
Secure payments
We do not share your  personal info with third parties
SUPPORT 24/7
24/7 support for all your questions
LOW-MAINTENANCE URBAN GARDENING PRODUCTS
Where ever you live – a city, country cottage, high-rise flat or apartment, we have products for everyone!
At Skyline Grower we have a range of sleek and stylish urban gardening products for both indoor and outdoor use. Specifically designed for low-maintenance gardening, our premium gardening products will keep your houseplants, flowers and herbs flourishing all year round with minimal effort. From self-watering plant pots that take care of your greenery while you are away from home, to garden irrigation, propagation equipment and hydroponic herb kits that allow you to easily grow your own edible greens from the comfort of your own home.
If you are looking to live a more sustainable lifestyle, it doesn't mean you have to compromise on style. The modern Urbalive wormeries provide nutrient rich compost and Bokashi bins collect all your green waste from the kitchen. We also supply solar powered irrigation solutions so you can grow fresh fruit, veg or flowers in allotments, roof terraces, balconies or gardens – the possibilities are endless.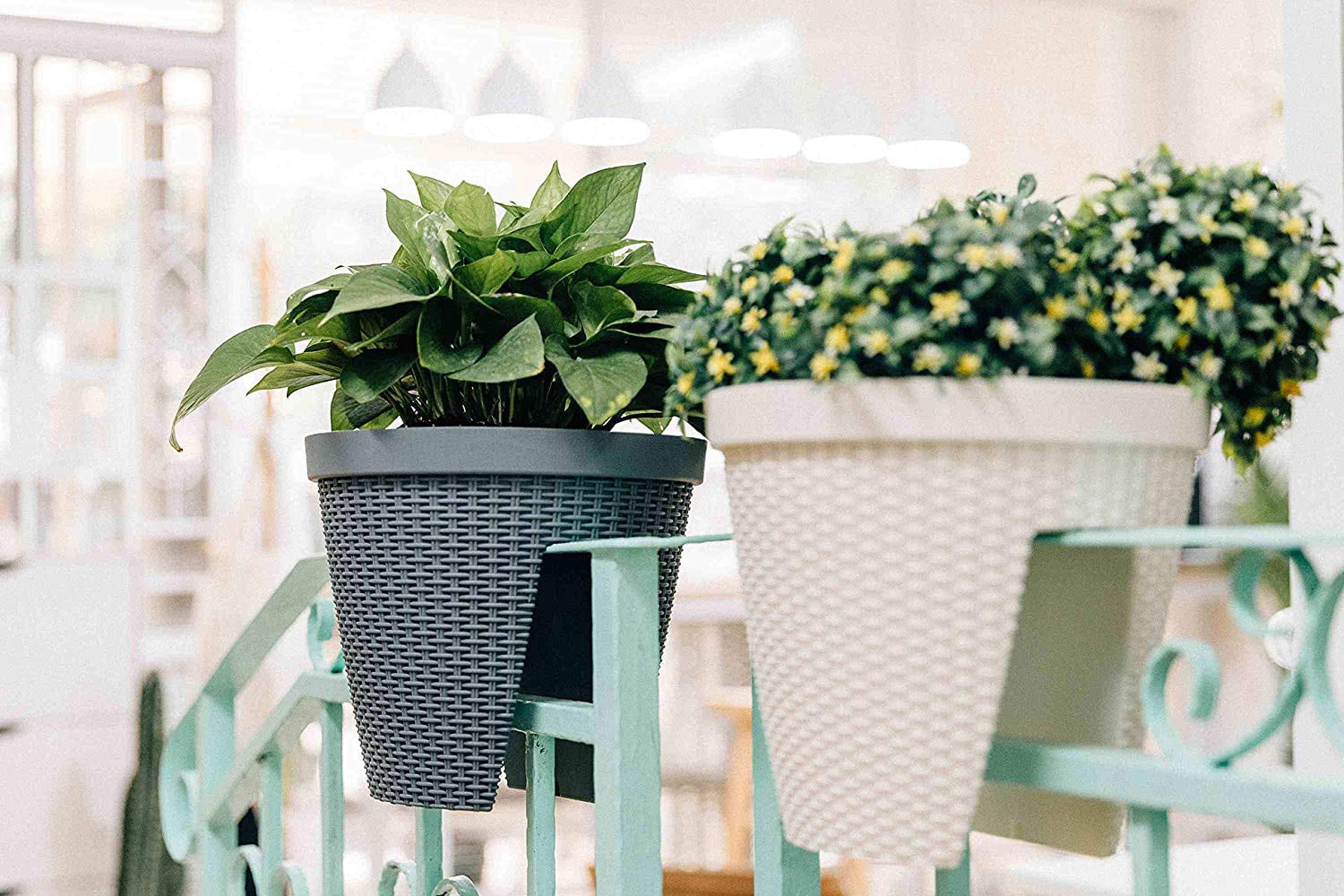 Skyline Grower
Rattan Balcony Pot
BUY 2 GET 1 FREE
Use BALCONY at checkout
Popular Products
Our Urban Gardening products are designed for low-maintenance gardening. Keep your plants flourishing all year round with minimal effort!
Explore Our Latest Collections
Our Urban Gardening products make it easy to have a beautiful garden, even if you don't have a lot of time or space.
 Latest News
Get the latest gardening tips and tricks, straight from our blog.
We are all being asked to be more aware of our water usage and make every effort to save water in the hot weather. In my last blog I discussed ways...
read more