Hassle-Free Garden Irrigation & Watering Irrigation Systems
Find The Best Garden Watering Solutions Soak, Drip Or Spray 
Investing in a decent home irrigation system for your garden can be costly so getting the most out of your investment should be easy. It needs to really be hassle-free, effortless to install, easy to maintain, needs to save you time, it needs to be adaptable to change, needs to save you money and most importantly needs to provide your plants with the right moisture levels so your garden can thrive. Our Goal at Skylinegrower is to make Urban gardening easy. Our carefully curated selection of irrigation solutions for your garden are the only products you are ever going to need. Don't forget to subscribe to our newsletter or visit our blog for more irrigation tips, tricks
Take The Leg Work Out Of Watering Your Garden With Our easy Irrigation Products
Fast Delivery
99% Of Our Products Sold In stock
Rated Excellent
By Our Staff And Customers
Help & Advice
From Finding The Right Solution To Installation
Setting You Up For Success With Our  Drip and Soaker Hose Garden Irrigation  Solutions.
Our Home Irrigation solutions provide an easy and convenient way to water your garden. Unlike manual watering, you don't have to spend hours walking around the garden with a watering can or hosepipe. You can automate the watering process, providing just the right amount of water when required, without having to worry about the weather.
Efficient, Effective, Truly Hassle Free.
Our garden watering systems are designed for both Individual plants and Gardens.
Finding work-life balance in the crazy busy city life can really become difficult and finding the time to maintain a garden that thrives all year round is something many find challenging. Systems to water your garden are quickly becoming an essential addition for gardens across the UK. They save you time and effort and ensure your plants receive the right amount of water, leading to healthier and more vibrant greens Discover the benefits of a fully automated home irrigation system: save water, time, and energy while enjoying a hassle-free watering experience.
Best Garden Irrigation Systems In The UK For Flourishing Gardens
How do I know if it's Suitable For my Garden?
A lot of research, thought and care are behind our choice of Irrigation products and our garden irrigation systems and solutions are flexible enough to be used in most garden settings and environments. From greenhouses to courtyards, rooftop terraces, vegetable garden irrigation, garden bed irrigation, and larger lawn areas, easily water plants together that are similar to plants with specific watering needs- our products are designed to keep your garden healthy and beautiful
What Solutions Do We Offer
Our comprehensive yet simple range of irrigation products are as Follows
Solar Automatic Watering System – Irrigatia SOL C12, Automatic Watering System Greenhouse Kit Irrigatia SOL-C24
Drip Irrigation Extention Kits 15m ,
Soaker Hose Extention Kits 15m,
Wobble Tee Smart Sprinklers 
PlanT!T Water Timer.
We partner only with reliable businesses and manufacturers in the world of Gardening. All of our products have been meticulously designed ensuring durable, efficient, and reliable performance. Our watering systems are designed for easy garden irrigation to keep your garden hydrated and flourishing all year long even when you are away. All our equipment comes with comprehensive instructions, making installation a breeze. Equip your garden with our premium irrigation tools and enjoy a lush, vibrant outdoor space all year round.
The only way to keep your garden beautiful all year round is by providing it with the right amount of water
Why Invest in our Home Irrigation Watering Solutions?
Our automatic irrigation solutions offer essential benefits for passionate gardeners.
Healthier Plants
By providing consistent and targeted watering, our home watering systems promote healthier growth in your garden. They deliver water directly to the root zone of plants, reducing the evaporation and runoff commonly associated with other watering methods.
Cost Effective
Over time, our home irrigation solutions like our soaker hose systems for gardens can save you money. By reducing water wastage and allowing for more precise watering, you use less water overall. This can lead to significant savings on your water bill, especially if you live in an area with high water rates.
Versatility
All of our Automatic home irrigation kits can be tailored to fit any garden size or type. Whether you have a large lawn, a small vegetable patch, or a greenhouse, there's a system that will meet your watering needs. They can also be adapted as your garden evolves and grows.
Convenience
Whether you're away on holiday or simply don't have the time, your garden can take care of itself with minimal intervention, ensuring you always return to a vibrant and healthy outdoor space.
Hydrating Your Plants Made Easy
Easy garden watering for Urban plant lovers
How do Automatic Home Gardening Systems Work?
Automatic home gardening systems operate on a simple yet effective mechanism. They're designed to deliver water directly to the desired areas, which helps in efficient water usage. These systems primarily consist of a central hub, connected to a network of pipes, tubes, or hose lines that distribute water to the plants. The water can be supplied either from an external source, such as a hosepipe connected to your home's mains water, or a stored water source like a rainwater harvesting tank. The process is regulated by a timer, which can be manually set up or automated based on the weather conditions. This timer controls when the system turns on and off, ensuring that your plants receive water at the right times. Advanced systems may also include sensors that detect the moisture level in the soil and adjust the watering schedule accordingly, ensuring your plants always get the water they need without wastage.
Skylinegrower Watering Irrigation Products For Optimal Results
  Best garden irrigation system UK – Garden Irrigation Kits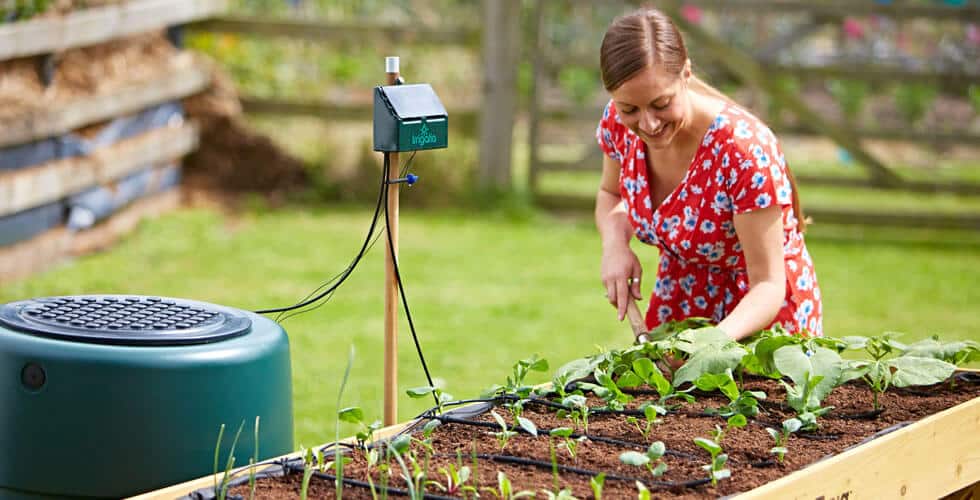 Irrigatia Solar Automatic Gardening Kits Sol C12 & Sol C 24
These innovative kits really make gardening a breeze with their intelligent technology. Our Irrigatia watering kits are adored for their exceptional efficiency and remarkable convenience. These innovative kits harness the sun's power to effortlessly draw water from any water source and distribute it precisely to your beloved plants, ensuring they receive just the right amount of hydration. The c12 model is perfectly suited for smaller gardens, generously watering up to 12 pots or baskets. For those with larger gardens, the c24 model is an absolute game-changer, effortlessly watering up to 24 pots or baskets. Upgrade your gardening experience with Irrigatia and watch your plants thrive like never before!
Why Should You Invest in an Irrigatia Watering Kit?
Investing in an Irrigatia watering kit is a smart choice for multiple reasons. It saves time and effort by automating the watering process, ensuring consistent and optimal watering for healthier plant growth and improved yields. Plus, the use of solar power reduces reliance on traditional energy sources, promoting sustainability and helping you save on utility bills.
The Solar Automatic Irrigatia Watering kits, which include the c12 and c24 models, offer efficient, eco-friendly, and convenient solutions for keeping your garden in optimal condition. By investing in these kits, not only will you save time, but you'll also enjoy the benefits of healthier plants and contribute to a more sustainable future. So why wait? Make the smart choice for your garden today!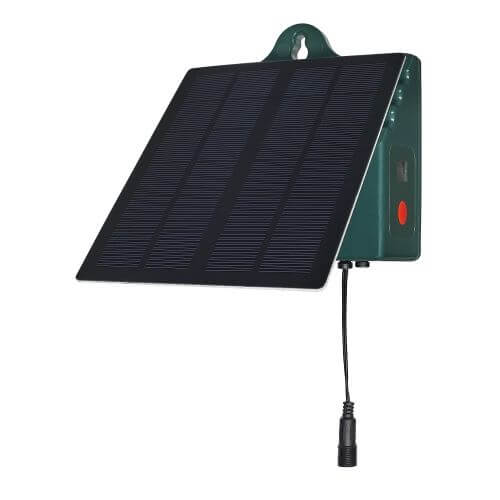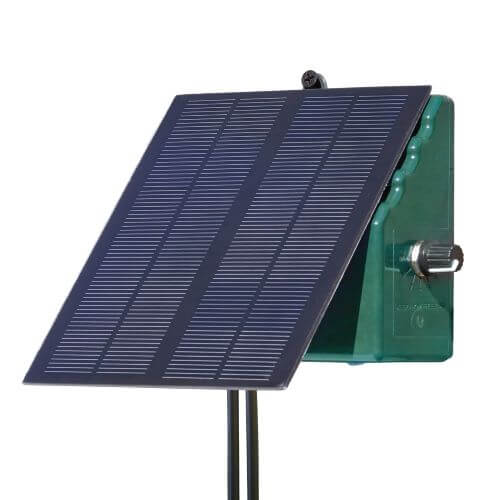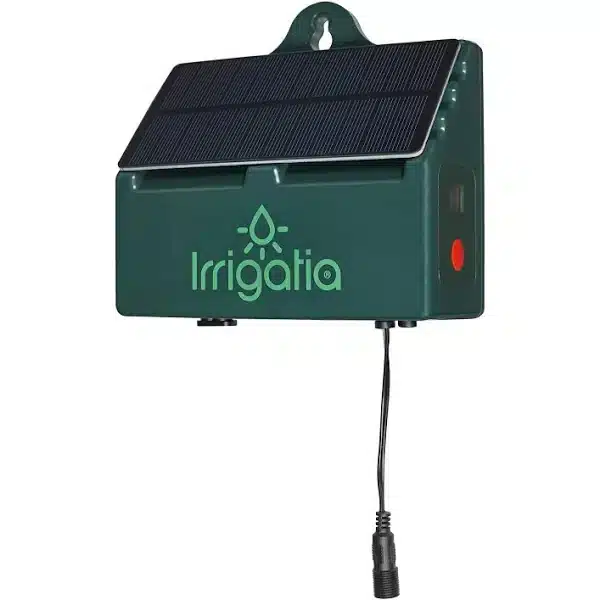 Various Water Outlets
You can choose from adjustable sprinklers, micro-sprinklers, bubblers, misters and soaker hoses when selecting a watering outlet for your garden. Drip Irrigation stands out as the superior choice, offering time-saving benefits while also being environmentally friendly. At our store, we offer the following two options in stock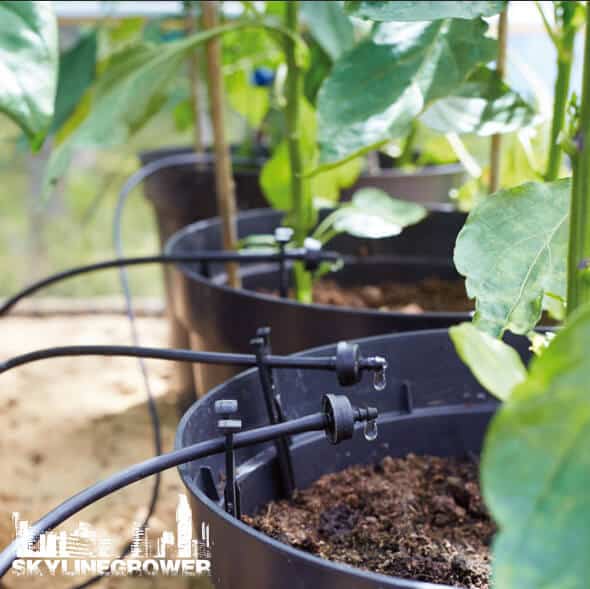 Dripper Irrigation 15m
12 Dripper Extention Kit By Irrigatia 
These deliver water directly to drippers to get enough water to the the root zone of each plant, ensuring efficient water usage and promoting healthier plant growth.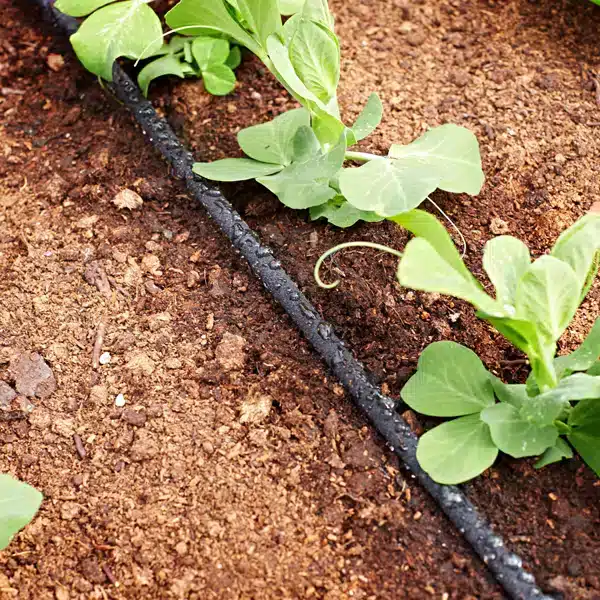 Leaky or Seep Hose
These deliver water directly to drippers to get enough water to the the root zone of each plant, ensuring efficient water usage and promoting healthier plant growth.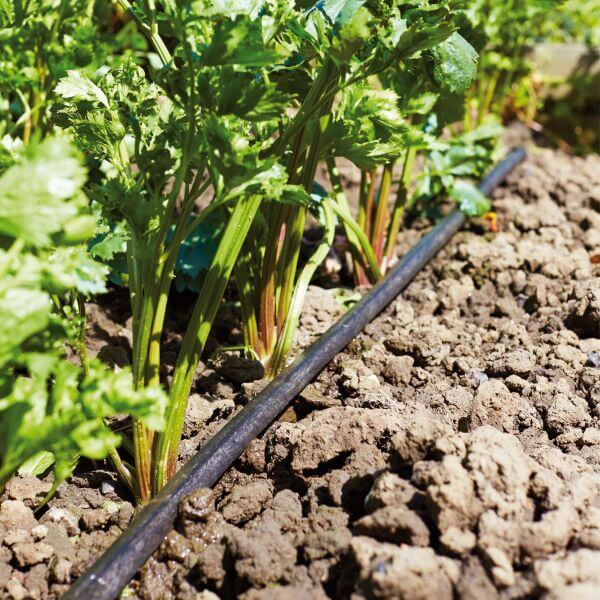 Micro Porous Hose
The Irrigtia Micro Porous hose is quick and easy to set up. has tiny pores along its length that disperse water evenly over large areas, such as a lawn. It is tailored for use in larger gardens where uniform coverage is important.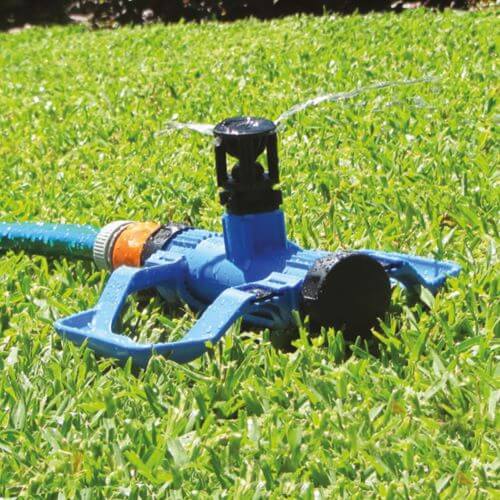 Wobble Tee Smart Sprinkler System
Our Wobble Tee Smart Sprinkler System is an innovative gardening tool that merges technology with practicality. This user-friendly system is designed to distribute water evenly across your garden. The unique 'wobbling' design helps to reduce water wastage, ensuring that your garden receives a uniform and gentle spray of water, similar to a light rain shower. It's an energy-efficient solution that builds on the advantages of traditional sprinkler systems, whilst incorporating smart features for controlled and precise watering. Whether you're cultivating a small vegetable patch or maintaining a large lawn, the Wobble Tee Smart Sprinkler System is an excellent addition to your garden irrigation tools. Moreover, installation and operation are straightforward, providing an effortless approach to garden watering.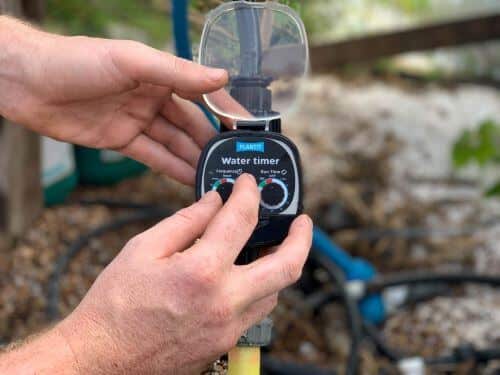 Plant!t Watering Timer
A Simple Watering Meter With SuperPowers
Introducing an intuitive Watering Timer designed to effortlessly provide your plants with the perfect amount of water at precisely the right time. With smart programming options, you can easily schedule multiple watering cycles throughout the day. This simple yet highly effective device eliminates unnecessary features, ensuring a reliable and robust water timer that gets the job done. Say goodbye to complicated settings and embrace the simplicity of our exceptional watering
Why People Love It
The standout feature that truly sets it apart is its remarkable ability to effortlessly connect to any water source. Whether it's a simple tap outlet or a gravity feed system from a tank, water butt, or reservoir, the PLANT!T Water Timer is incredibly versatile and adaptable.
Low Maintenance, Easy To Use, Truly Hassle Free
Easy-to-Maintain solutions and products to water your garden
Maintaining a lush, healthy garden shouldn't be a chore. That's why we offer a range of easy-to-maintain products and solutions to water hour gardens. All our equipment is robust and built to withstand both the elements and the rigours of regular use. This, combined with the ease of maintenance, ensures that our garden irrigation solutions are not only efficient and effective but also durable, giving you peace of mind and freeing you to focus on what truly matters – the joy of gardening. Install an irrigation system in your garden today, and enjoy the benefits that come with it.
Got Any Questions?
Reach Out To Our Friendly Team Of Experts
Can I install a garden irrigation system myself or do I need professional help?
Yes it's absolutely possible to install an irrigation system in your garden by yourself. Our Automatic Solar Irrigation kits are designed with user-friendly step-by-step instructions that are easy to understand and follow. And if you ever need any extra assistance or advice, our friendly team of experts is always here to help. So please don't hesitate to reach out if you require any support.
How efficient is drip irrigation?
Drip irrigation is an incredibly efficient method that minimizes water wastage while irrigating your garden. The Automatic Solar Irrigation kits offer precise flow control, ensuring each plant receives the right amount of water. This promotes better nutrient uptake and healthy growth. Moreover, by limiting weed access to water, drip irrigation helps control and reduce weed growth. With these remarkable benefits, drip irrigation proves to be highly efficient and cost-effective in the long run.
What is the most effective and efficient system to irrigate home vegetable crops?
An Automatic Solar Irrigation System is the ultimate solution for irrigating your home vegetable crops. It offers unrivaled effectiveness and efficiency, thanks to its ingenious use of solar energy to power the pump. With this system, you can guarantee a continuous and reliable water supply for your plants. What's more, the precise flow control feature allows you to customize the water amount for each plant, ensuring optimal growth and utmost health. Say goodbye to worries about irrigation.